School Meals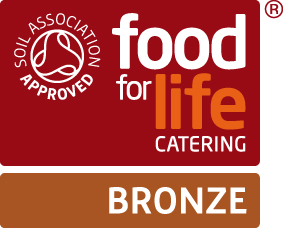 Dinners are provided by ISS, cooked fresh every day on the premises in our purpose-built kitchen and served in our dining room. Thery have achieved the Soil Association's Food For Life Bronze Catering award.
Children can choose from three choices a day, one of which is always a vegetarian option. In the final summer term the children have a picnic bag option as well. The menu is well balanced, healthy and nutritious. Please see the download below for the current term's menu options.
Parents have the option to pay on a daily or weekly basis (all money to be in a named envelope, available from the School Office) or on-line through the ISS payment facility CYPAD.
To register and find instructions as to how to do this, go to https://payment.cypad.net/ISSEducationWestBerks/
If you choose this way of paying, you will be able to see the menu and book your child's lunch the evening before.
At present a lunch costs £2.35 per day. Since September 2014, all Reception, Year 1 and Year 2 children are entitled to free meals which is a Government initiative.
To see the current menu, click on the following link: https://www.feedinghungryminds.co.uk/edu/the-winchcombe-school. There is a wealth of information on this site, or see the menu attached below.