Newbury Library Summer Reading Challenge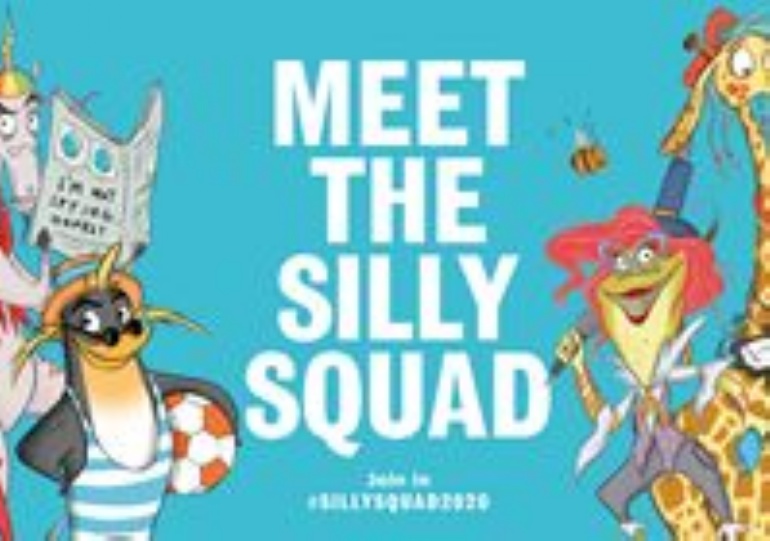 It's that time of the year again - our Library reading challenge for the summer holidays is now open.
The 2020 digital Summer Reading Challenge is now live!
The theme for this year's challenge is 'Silly Squad': a celebration of funny books, happiness and laughter. Children can sign up to take part at https://summerreadingchallenge.org.uk. When they do so, they will need to include an email address for a parent or carer. Their parent/carer will then be contacted by The Reading Agency and will need to sign up on their own account and give permission for their child to take part in order to complete the registration process. Please note that as part of their sign up, children need to create their own, unique User Name and to select West Berkshire as their place of residence. However, no personal names are used on the public website.
For the digital challenge, children can set their own reading targets regarding the number of books they hope to read before September. This can be as few or as many as families think practical, although we recommend 6 books as usual. The books don't need to be library books - they can be books from home, from school or anywhere else, including e-books and audiobooks.
As they progress through the digital challenge and rate and review their books, children will unlock a range of games, quizzes and exciting video content. A downloadable certificate will be available to anyone who completes their challenge and perhaps this is something that your pupils may like to bring into school in the autumn? There is also a School Zone on the Summer Reading Challenge website, where you can find downloadable activities and other resources to help inspire your pupils to read for pleasure.
Once our Order and Collect service is operational, families will be able to request books from us, either online or by telephoning their local library. For those who are unable to take part in the digital Summer Reading Challenge, we will have a simple, printed form that they can complete with details of any 6 books that they have read this summer. Certificates will also be available for those who return completed forms to us - but sorry, there are no medals or other prizes this year!
Throughout the summer, West Berkshire Libraries will continue with our own programme of online events and activities for children as well, which include digital Storytimes on Fridays and weekly book-related craft activities. For more details about all of these and to keep up with other library news, please follow WBerksLibraries on Facebook, Instagram or Twitter.
Kind regards,
Jacqueline Cooper
Children and Communities Librarian