Curriculum
Whole School Intent
It is our ambition to provide a progressive and connected curriculum which develops long term retention of key subject knowledge, which is sequential and builds the foundations for the next steps in learning. We believe it is about what has been learned and not just what has been taught. We recognise that every child's learning journey is individual and provide a curriculum that is appropriate to the needs and abilities of all our children.
Our curriculum is designed to link learning throughout our school, within and across year groups and through subjects. We believe that developing key vocabulary is fundamental to enabling children to connect and build upon prior learning.
Equipped with this sequential knowledge, we aim for every child to become a reflective learner, willing to take risks and see mistakes as a way of improving. We want to challenge our children to use their knowledge to become curious and independent learners by providing engaging and enriching opportunities. Children are taught the importance of being part of our diverse community, showing respect and responsibility, underpinned by our core values. At The Winchcombe School we pride ourselves in providing a highly inclusive education and supporting our families within our local community.
The Journey of our Curriculum
In 2015, The Winchcombe School started to follow The Cornerstones Curriculum. By introducing it we felt that we were able to deliver an enriching, topic-based approach which provided a broad and balanced curriculum linked to the National Curriculum.
In 2019, we began a comprehensive curriculum review. Based upon our developing visions and beliefs, we aimed to create a more knowledge rich, connected curriculum to help all our children to learn more, know more, and remember more. At the same time, we considered enrichment opportunities to build cultural capital, celebrate the diversity of our school community and foster our values.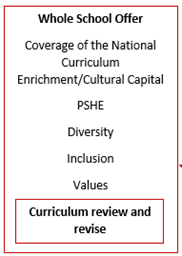 In reviewing our curriculum, we looked carefully at what we were teaching through the Cornerstones projects and made deliberate choices as to which parts we continued to use and which parts we adapted. Each subject area was analysed in terms of National Curriculum coverage, key knowledge (procedural, factual and conceptual) and the sequence of learning objectives. Connections were made within and across subjects, terms and year groups, with a strong focus on key vocabulary.



As a result of this, the progressive learning for each term in each year has been developed around a central topic. Cornerstones is now being used as a valuable resource, particularly for History and Geography teaching. There is an Art and Design, a Design and Technology, a Music and a Computing project each term. Science is taught discretely with cross curricular links being made to enrich and connect our curriculum wherever possible. Religious Education (RE), Physical Education (PE), Personal Social Health and Emotional (PSHE) and Modern Foreign Languages (MFL) are all taught following a published scheme of work with appropriate links made wherever possible. There is a cross- curricular approach to the English curriculum and we follow a mastery approach to the teaching of Mathematics. We pride ourselves in adding breadth to our curriculum through enrichment opportunities and embrace our local community. We endeavour to meet the needs of all of our children and ensure that we adapt our curriculum to challenge and support the needs of all our learners in order for everyone to improve.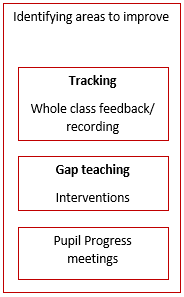 The revised curriculum documents have been in use from the start of this academic year 2020-21. The Autumn Term was spent devising new termly Medium Flows of learning; planning and mapping the teaching of each subject in sequenced chunks and showing the small steps through learning questions. This is an area which we aim to refine and expand throughout the year with the creation of resourced units of work.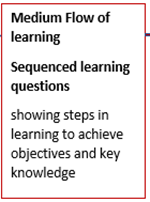 Alongside this, subject leads are continuing to strengthen our curriculum through the development of Key Knowledge and Subject Milestones documents for each subject, based around central 'Big Ideas' taken from Cornerstones and related key aspects for each subject. These in turn will provide the criteria for our revised assessment systems and the key focus for learning. Knowledge organisers will be created to support pupils, parents and teachers in remembering key knowledge and making connections.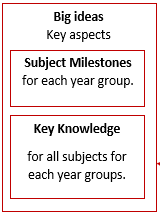 In order to effectively implement the revised curriculum in the classroom, a structure for high quality responsive teaching has been created with a clear programme for professional development for all staff throughout 2020-21. The focus for the Autumn Term has been checking for understanding, particularly in the explaining and modelling stage of teaching, and the use of whole class feedback. As the year progresses, each area will be systematically introduced and implemented in the classroom. The aim is that improved staff knowledge and understanding will impact on both the planning and delivery of the curriculum. Pedagogy will be incorporated in to subject units of work.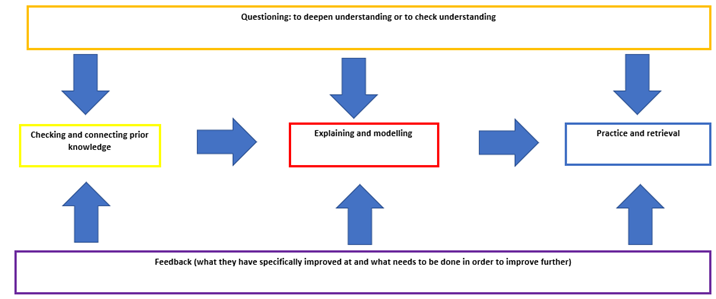 We were working towards the goal of having our curriculum fully reviewed and implemented by the end of this academic year, however due to the pandemic this goal will now need to be reviewed.
Further developments include:
The development of oracy and outdoor learning
A revision of assessment procedures using the Key Knowledge and Subject Milestones
The continuation of professional development for the responsive teaching model
Further empower subject leads to become more expert and drive their subjects
Build retrieval practices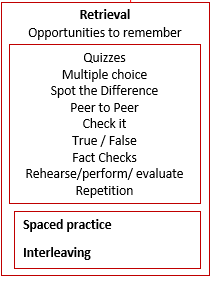 Curriculum Overviews
We are working hard to connect our curriculum, please see below:
Please also view the Recovery Curriculum starting September 2020.