Friends Of The Winchcombe School
The Friends of The Winchcombe School are the parent, carer, staff and friends' organisation for The Winchcombe School. We raise additional funds to give our children a boost to their educational opportunities.
To continue to thrive and enable us to run events to raise more funds, we need more families to join us!
Past fundraising events we have organised include Summer Fetes, Christmas events, Disco's, plus Pre-loved Uniform and Cake sales.
Money raised from these events goes towards equipment and activities the school would not normally be able to provide. In the past we have helped fund:
Sound equipment for the hall; Library books; IT equipment;
School Minibuses; Outdoor area play equipment;
Pantomimes; Foundation Stage Starter Bookbags.
All parents and carers are automatically a member of the 'Friends' and we value the support given by everyone involved.
We have a Facebook page so you can 'Like' us and keep up to date with the latest information.
Extra funds can be raised every time you shop online by registering with easyfundraising and making all your online purchases - it costs you nothing and raises money for the school, no effort required!
We are looking for more volunteers!
If you would like to join the committee, to volunteer at our events, help us with matched funding, or you just simply want to contact the Friends of The Winchcombe School, please email winchcombefriends@gmail.com
Our Constitution
Parentkind Constitution
Parentkind's model constitution has been written in conjunction with specialist charity lawyers and the Charity Commission and is best practice for all associations.
It was agreed to adopt the ParentKind constitution (above) at the AGM on Wednesday 12th February 2020
What is a Constitution?
Each association should have a Constitution that states the purpose of the association, and rules and regulations that the committee members should be following. It provides structure for your committee members, giving clear guidance on how the association should be run. Usually it's adopted at an AGM.
Who needs to see it?
All your committee members should be aware of the Constitution, so when you have a new committee member join the team, make sure they have a copy to read.
Events Calendar

More dates are to be added soon, but this is what we have confirmed so far, just click on the links for further information:
Unfortunately, due to COVID-19 we have had to cancel the Easter Event and sadly, will not be arranging the Summer Fete this year. All other events we had in mind will now be held until we have received further guidance from the school. We hope we can resume the fun once again very soon and would like to wish you all well at this uncertain time.
Committee Meeting
30th June 2020
Zoom Meeting for Trustees, Agenda to cover:
Review of circumstances (Covid-19 Pandemic)
- Personal Circumstances
- Event cancellations
Review of ALL (previous) Minutes Action Points
Fundraising Options
Facebook Page
Accounts & Charitable Status
AOB
Summer Fete
Saturday 27th June 2020
Winchcombe Community Market & Easter Egg Hunt
Saturday 28th March 2020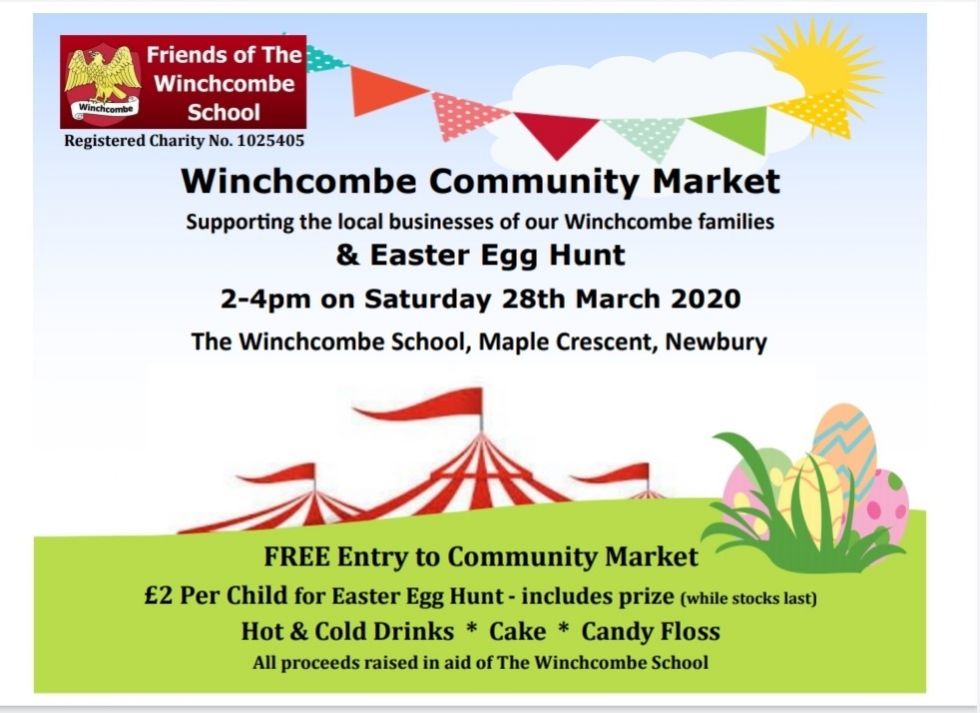 Social Event
Tuesday 17th March 2020
Slug & Lettuce in Newbury Market Place - 7.30pm
Come and get to know us and other volunteers, share your experiences and ideas for upcoming events. Come on, don't be shy! We are a friendly bunch who want to make a difference to school life just like you!
Book Sale
Thursday 5th March 2020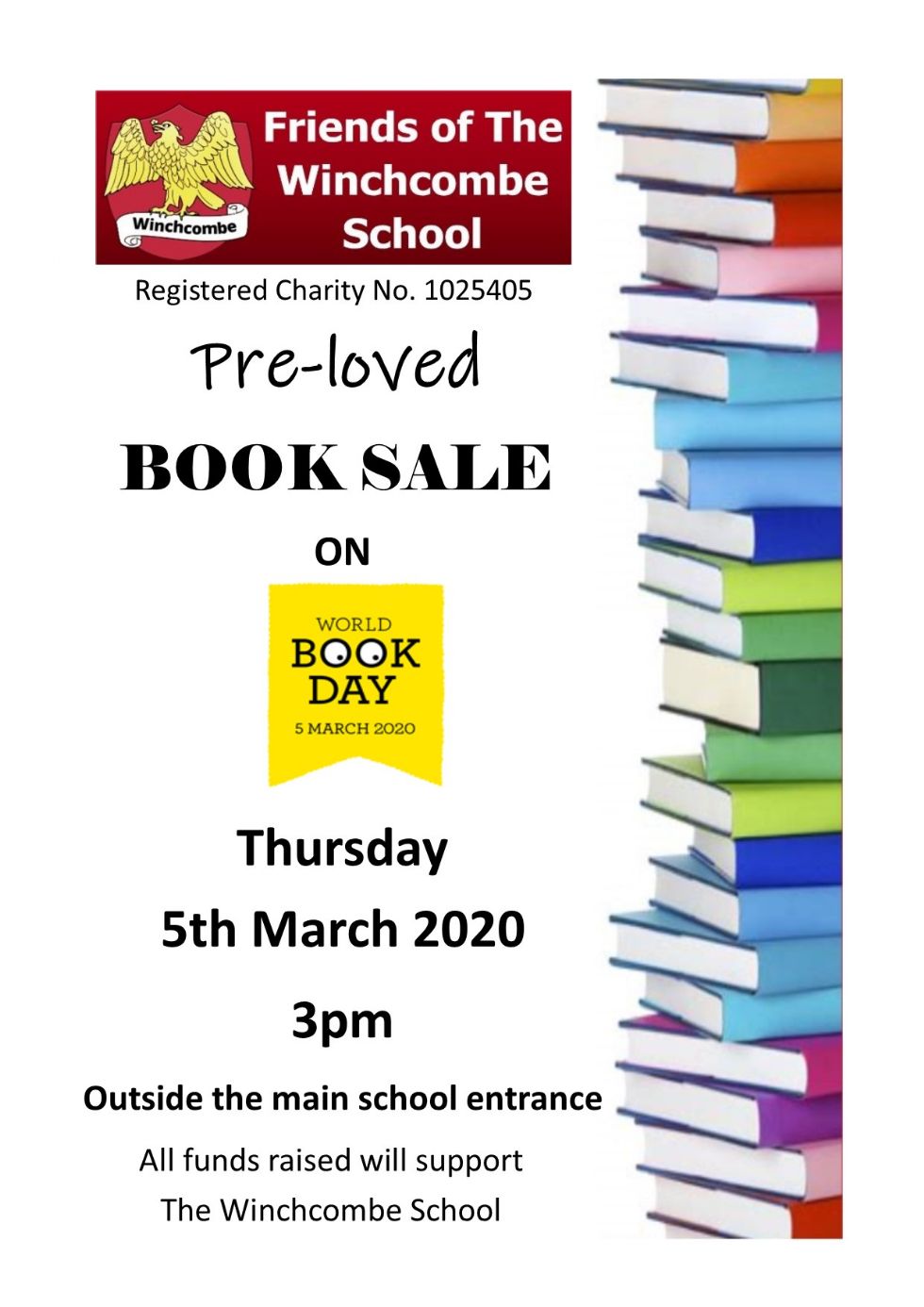 Pre-loved Uniform & School Council Cake Sale
Friday 14th February 2020
Annual General Meeting
Wednesday 12th February 2020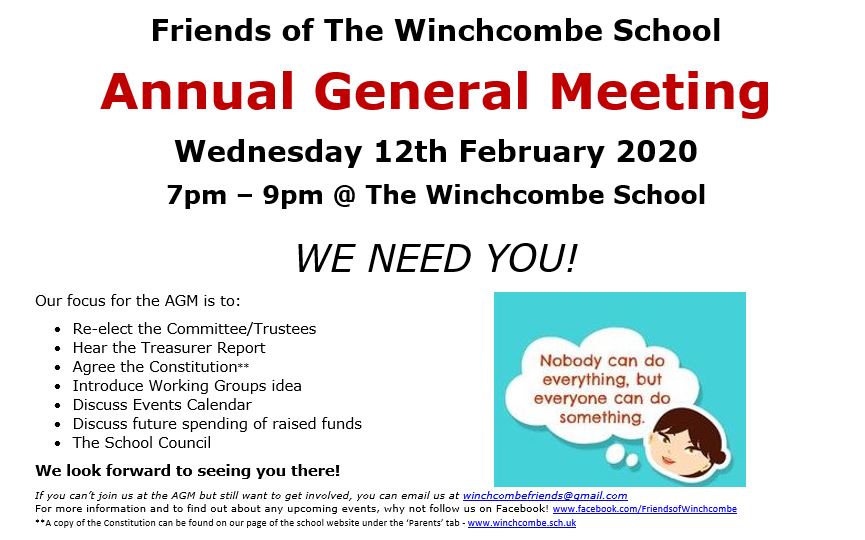 Christmas Cheers!
Friday 13th December 2019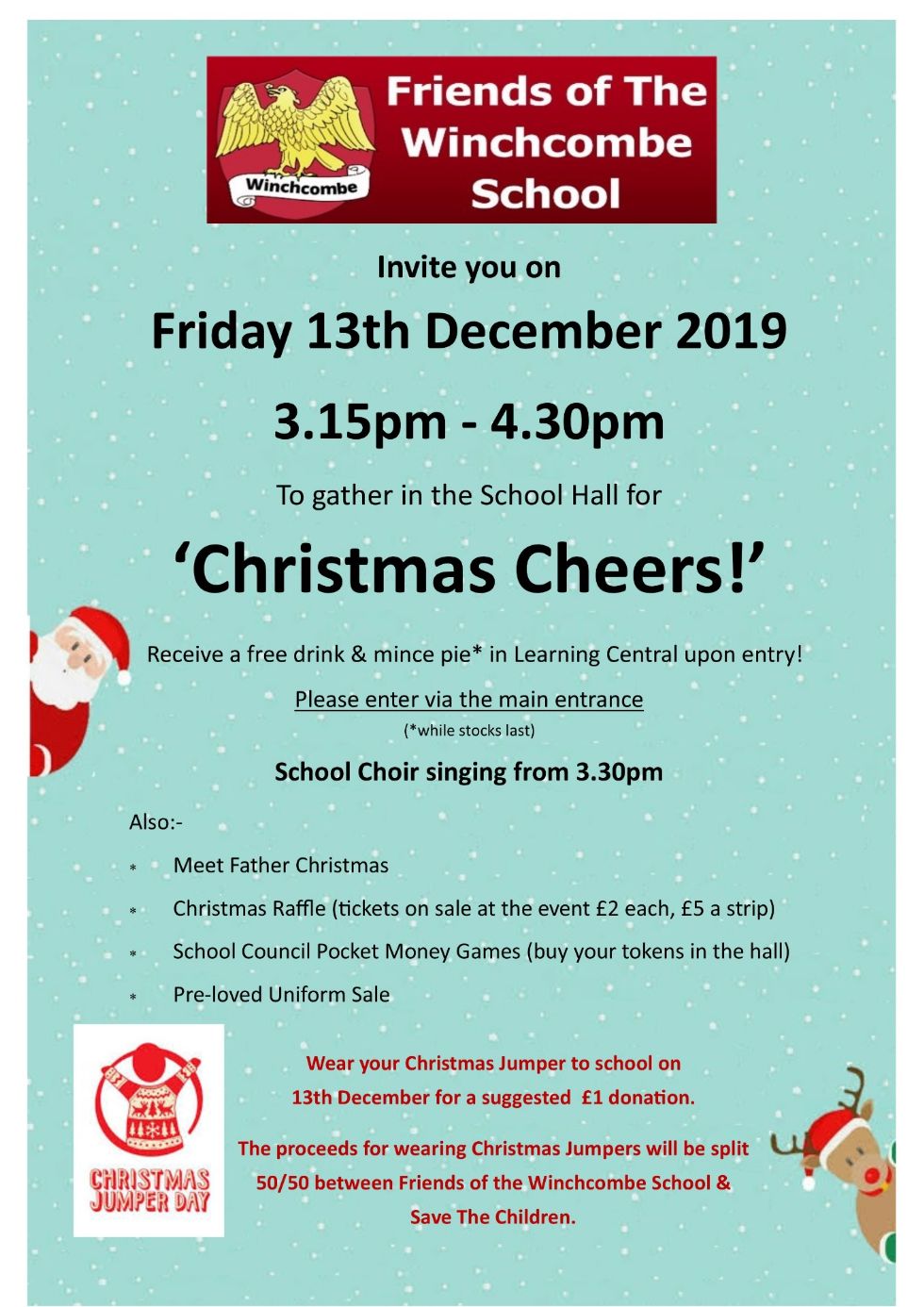 Meetings & Minutes
AGM 12.02.2020

Committee Meeting
09.03.2020

Committee Meeting
30.06.2020
Pre-Loved Uniform Sale
We welcome your donations of outgrown uniform with The Winchcombe School logo. Please ensure it is in good, clean condition. You can drop this at the school office for us to collect. We will sell this on for a donation to raise funds for the school.
We are looking for volunteers who would like to run this which involves collecting and sorting uniform and running the after school event.​​​​​​
Please contact us by email at the address above if you think you can help!